WELCOME TO JOHN SADLER RACING
John Sadler has held his trainers' licence for more than 40 years and continues to prove himself to be among the top echelon of Victorian trainers despite his modest stable numbers. A hands-on trainer, Sadler prepares a team of up to 30 horses from his brand new, state-of-the-art facilities at Pakenham Training Complex. 
John regularly has ownership opportunities available for new and current clients in well credentialed young horses.  The experienced trainer, who has won the Australian Guineas, an Oakleigh Plate, Blue Diamond Stakes, William Reid Stakes and a Stradbroke Handicap, encourages anyone interested in becoming involved to contact to John Sadler Racing.
Recent Winners
| Horse | Date | Race | Margin | Jockey |
| --- | --- | --- | --- | --- |
| Foreign Raider | Sep 24, 2023 | 1 - Flemington | 1.30 | Jamie Kah |
| Merrigold | Aug 28, 2023 | 6 - Racing.Com Park Syn | 2.50 | Tianni Chapman |
| Foreign Raider | Aug 28, 2023 | 5 - Racing.Com Park Syn | 3.80 | Ben Allen |
| Tizjammy | Aug 28, 2023 | 7 - Racing.Com Park Syn | 0.80 | Carleen Hefel |
| Thin Red Line | Aug 01, 2023 | 4 - Racing.Com Park Syn | 1.80 | Matthew Cartwright |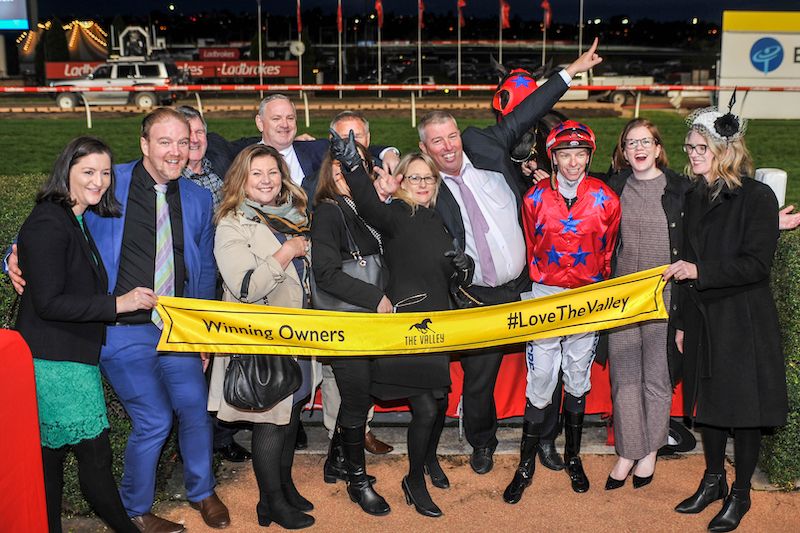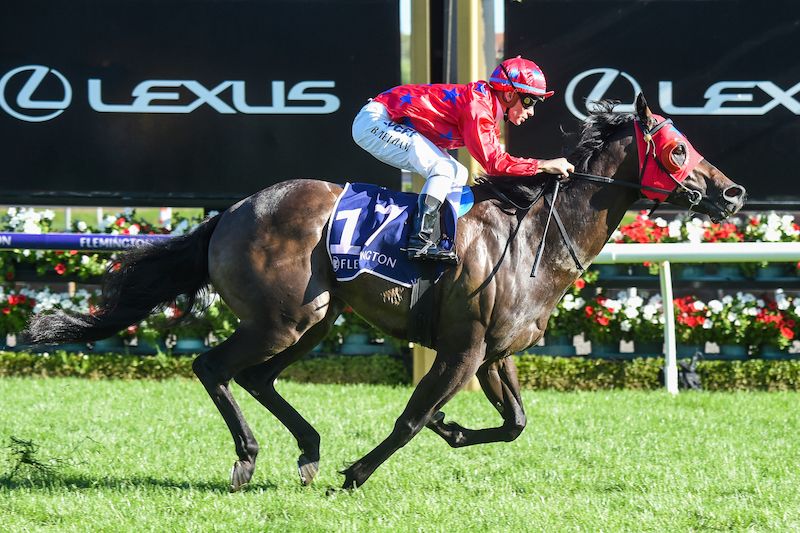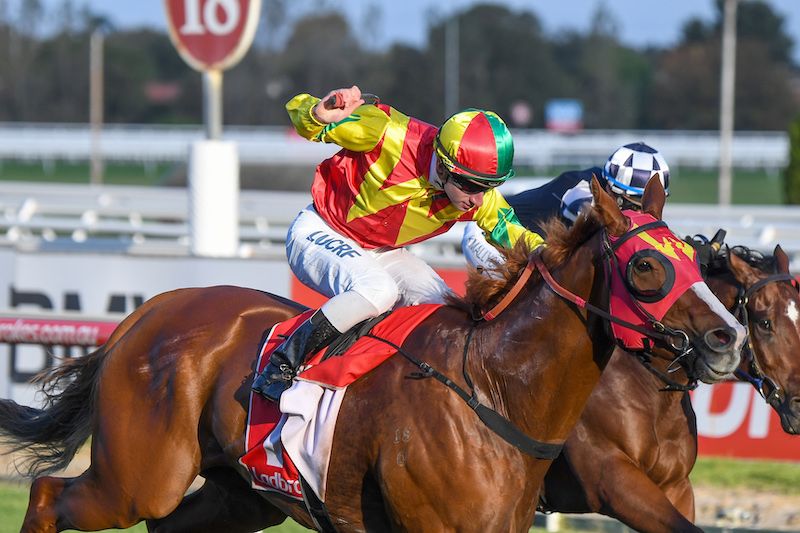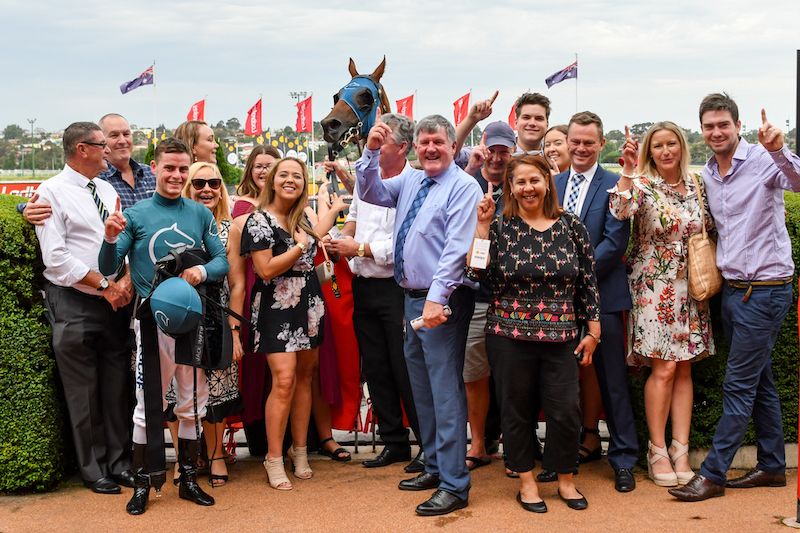 FOLLOW US ON SOCIAL MEDIA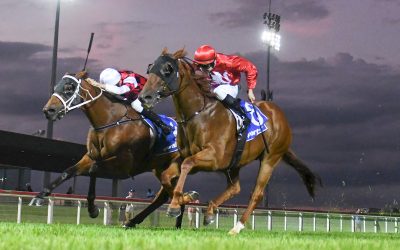 Sadler Racing improved their already impressive strike rate at their home base of Pakenham Racecourse last night with two nail biting finishes with both Flash Feeling and True Grit saluting.The 3YO by Iffraaj, Flash Feeling opened the night for the stable breaking his...
read more
DENIS PAGAN | Legendary AFL Coach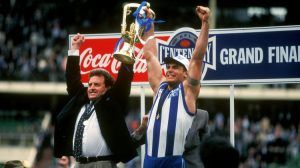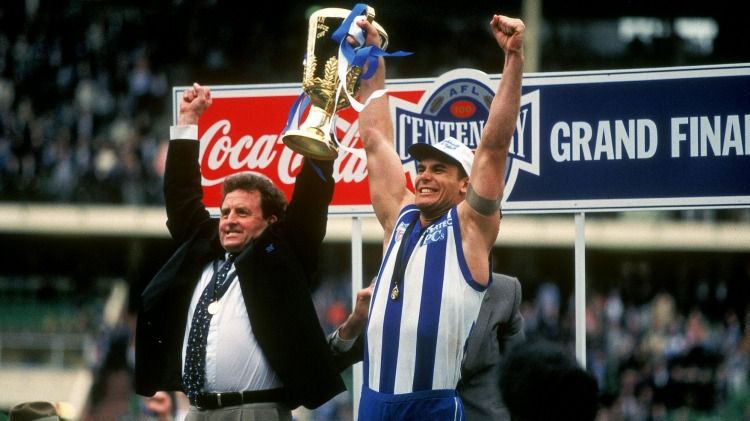 I have known John Sadler for over 27 years and he has trained and prepared twenty of my horses during that time. John is a very professional and meticulous individual, he never leaves anything to chance always thinking about the horse and how it can be placed to give his owners the best opportunity  for success and winning.
Goblet was John's first winner in 1987 and since that time he has also trained many big race winners, including the 1992 Australian Guineas winner Jolly Old Mac, Efficient in the 2007 Melbourne Cup and  2006 VRC Derby, Linton in the 2013 Stradbroke Handicap and 1994 Oakleigh Plate winner Kenvain.
Visit John's stable and you will see how diligent and fastidious he is with his presentation and how spotless his barn is. His horses are always presented the same.  John is also a very likeable and gregarious person, nothing appears too much trouble for him and I have always found his communication at a 5 star level.
I was talking to one of John's fellow trainers recently and he conveyed to me that John was the best horseman he had been involved with.
In my opinion placing your horse with John Sadler will be a most enjoyable experience and at the same time giving your horse the best prospect of reaching it's potential.
THE HON DENIS NAPTHINE | Premier of Victoria 2013-14 & Victorian Minister for Racing 2010-14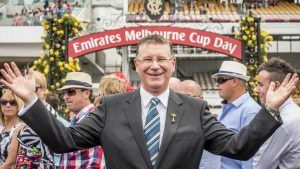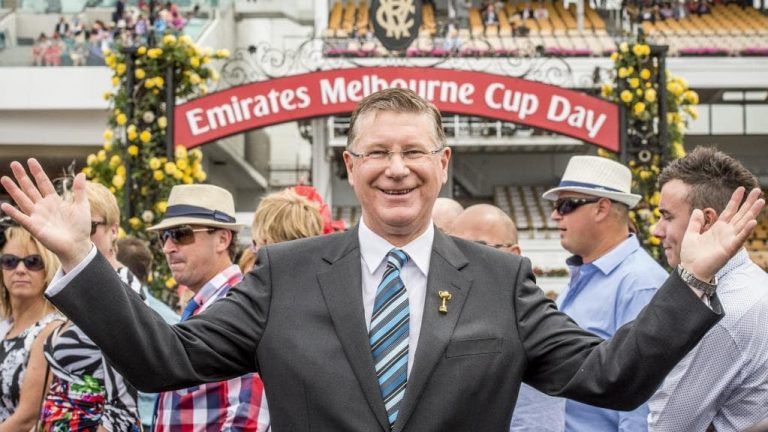 I have known John since our schooldays together. He has always been passionate about horses and racing.  John has become a widely respected master trainer through his love for, and understanding of, horses and built on his hard work, world-wide experience together with great skill and judgement.
He genuinely cares for his horses, staff and owners. He has an outstanding results record and the experience and passion to continue training and delivering at the highest level.
SIGN UP FOR THE LATEST NEWS FROM SADLER RACING